Destination Ares
Today we leave early access.
Welcome players, new and old! I think you'll like what you find in Destination Ares.

By the way, Steam cards are here in time for launch (for those of you using a Steam key)!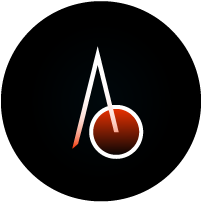 Version 1.0.0 Patch Notes:
New Events
(Helpful) Critical Systems Repair: a chance to fix something destroyed or broken that you absolutely need to succeed
(Helpful) Gained Experience: a chance to level up the crew or systems
[SECRET] A Dark Truth: a shift in priorities
(Standard) Hungry Crew
(Standard) Electrical Surge
New Secret Achievements
"A Dark Truth"
"Rigged and Armed"
"Glitched Understanding"
Polish
Added custom victory results other than "Reached Destination"
More fading, always more fading
Balance Changes
Reduced how quickly crew pass out from exhaustion, and how that affects their stress levels
Also reduced odds of passing out from an accident (side effect: increased odds of being injured instead)
Increased negative effects and possible results in Puketastic event
Trimmed event timing to be a bit more accurate
Events that feed crew are now more effective
Fixes
Character chatter that's all punctuation should once again show properly
Game Over stats will set its correct height
Achievement popups will actually stay on screen for a couple seconds
Other minor things
Steam Trading Cards Added
13 Cards; resources from the game
10 Backgrounds (4 common, 3 uncommon, 3 rare)
10 Emoticons (4 common, 3 uncommon, 3 rare)
Oh, and some cheeky badges. I hear you like those
~~ Also included: ~~
v0.9.1 (Hotfix)
Fixed a crash
Smoothed text chunk typing
Colorized in-event dialogue
Files
destination-ares-windows-x64.zip
162 MB
Version 1.0.0
Sep 22, 2017